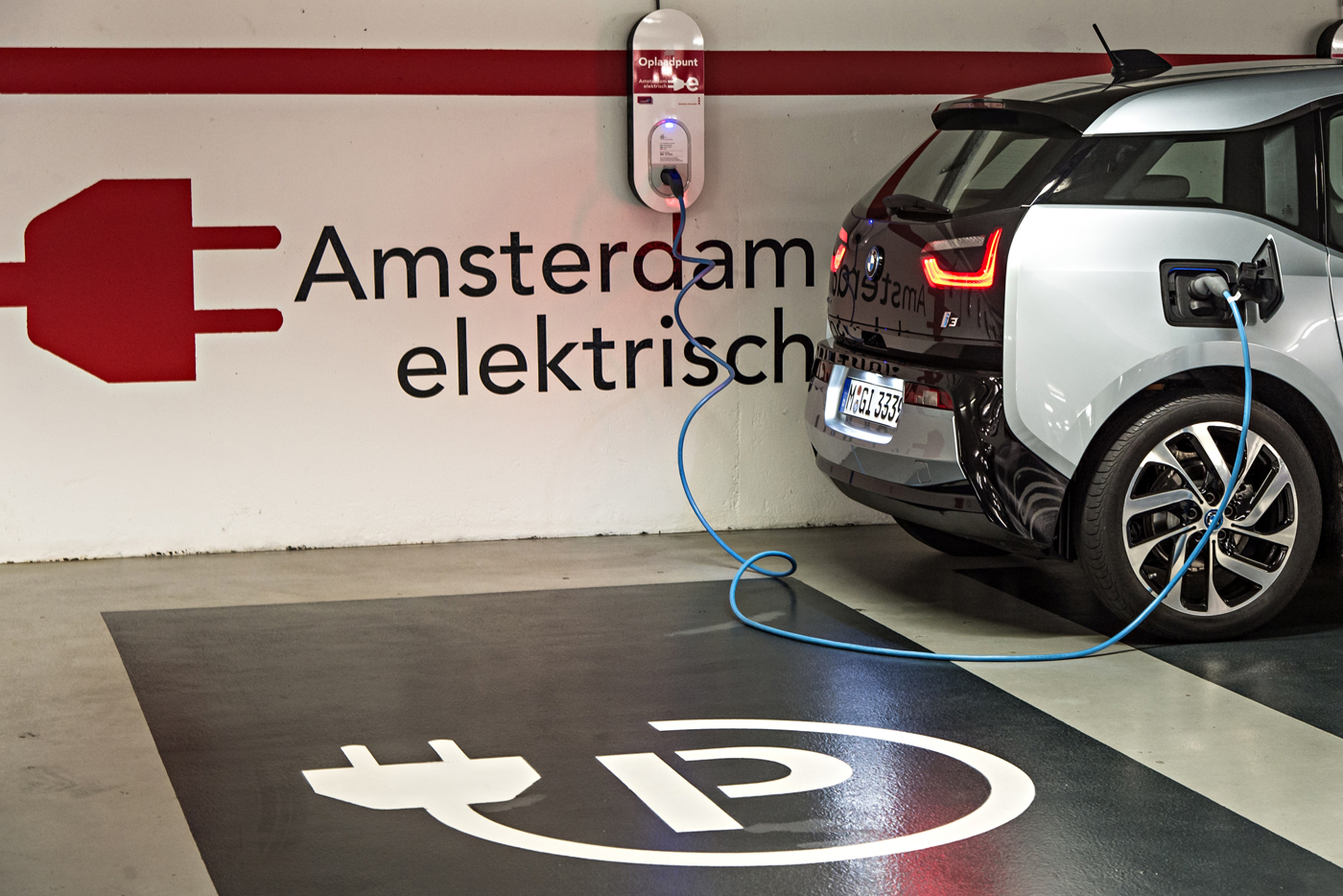 Amsterdam is one of the world's leading cities in the field of electric transport. Together with its partners, the city has taken strong action to promote electric transport as well as ban polluting vehicles. The target is to become a zero emissions city by 2025, with opportunities for everyone to adopt electric transport.
The ambition of successfully introducing electric transport to Amsterdam was shared by the central city authority, the individual boroughs and municipal departments, the private sector and the programme bureaus. The Air Quality Programme Bureau already brought together all those invested.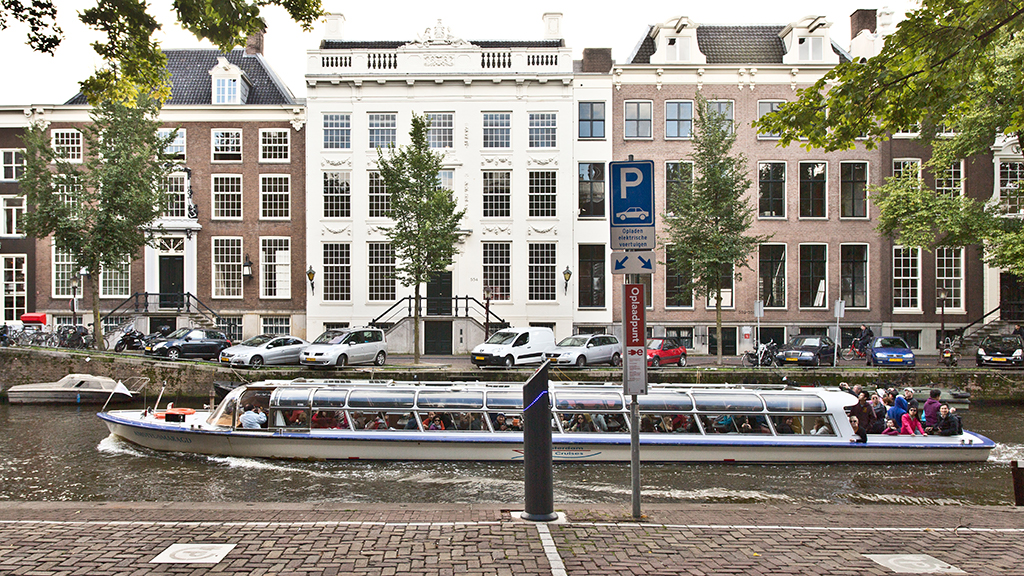 Balance the additions to public space
The introduction of this policy centered around a highly visible yet non-intrusive products in the public space. Charging stations, parking spots, corporate communication all sported the electric plug logo. A sign that grew out to become the leading international symbol for electric transport.
Rather than branding the policy as an adverising-style image, the partners opted to let Amsterdam electric fold directly into the public sphere. However, any additional partner and intrested entrepreneurs where supplied with the electric plug logo in their own brand identity.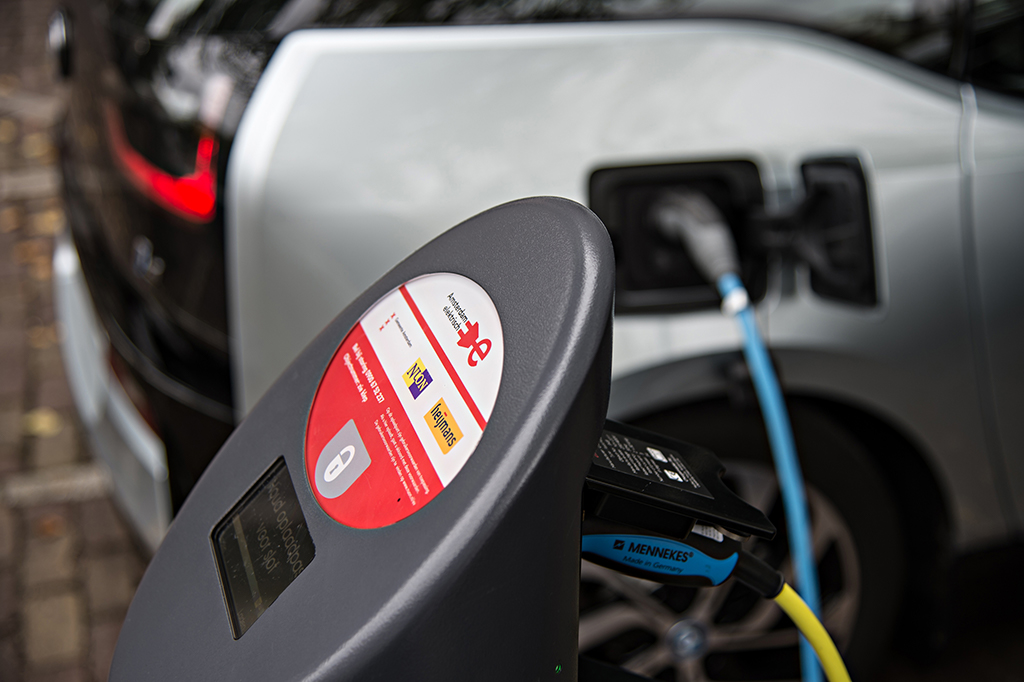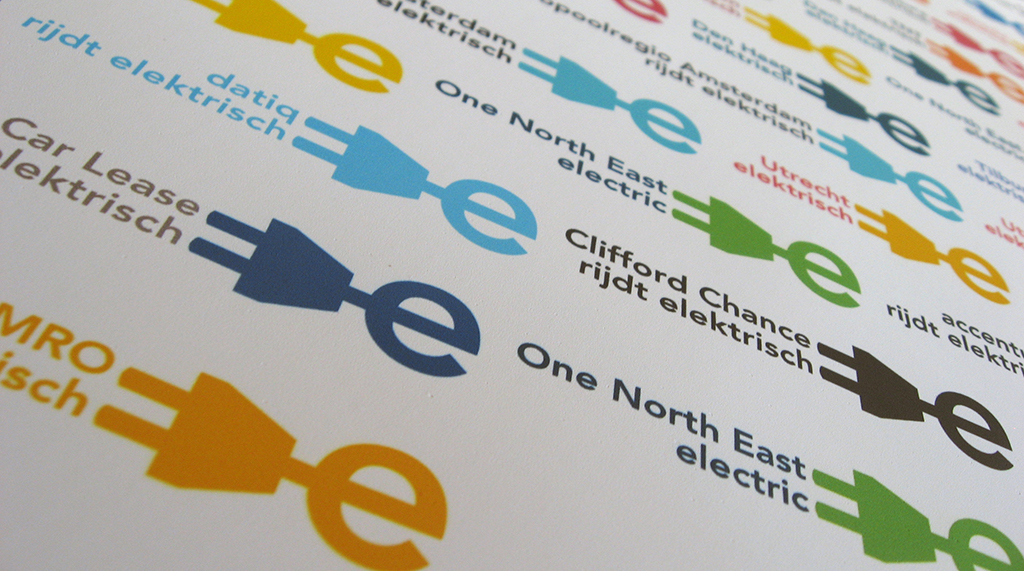 ---
PRODUCT: Branding / Concept / Product
USER: Citizens of Amsterdam
CLIENT: City of Amsterdam
---