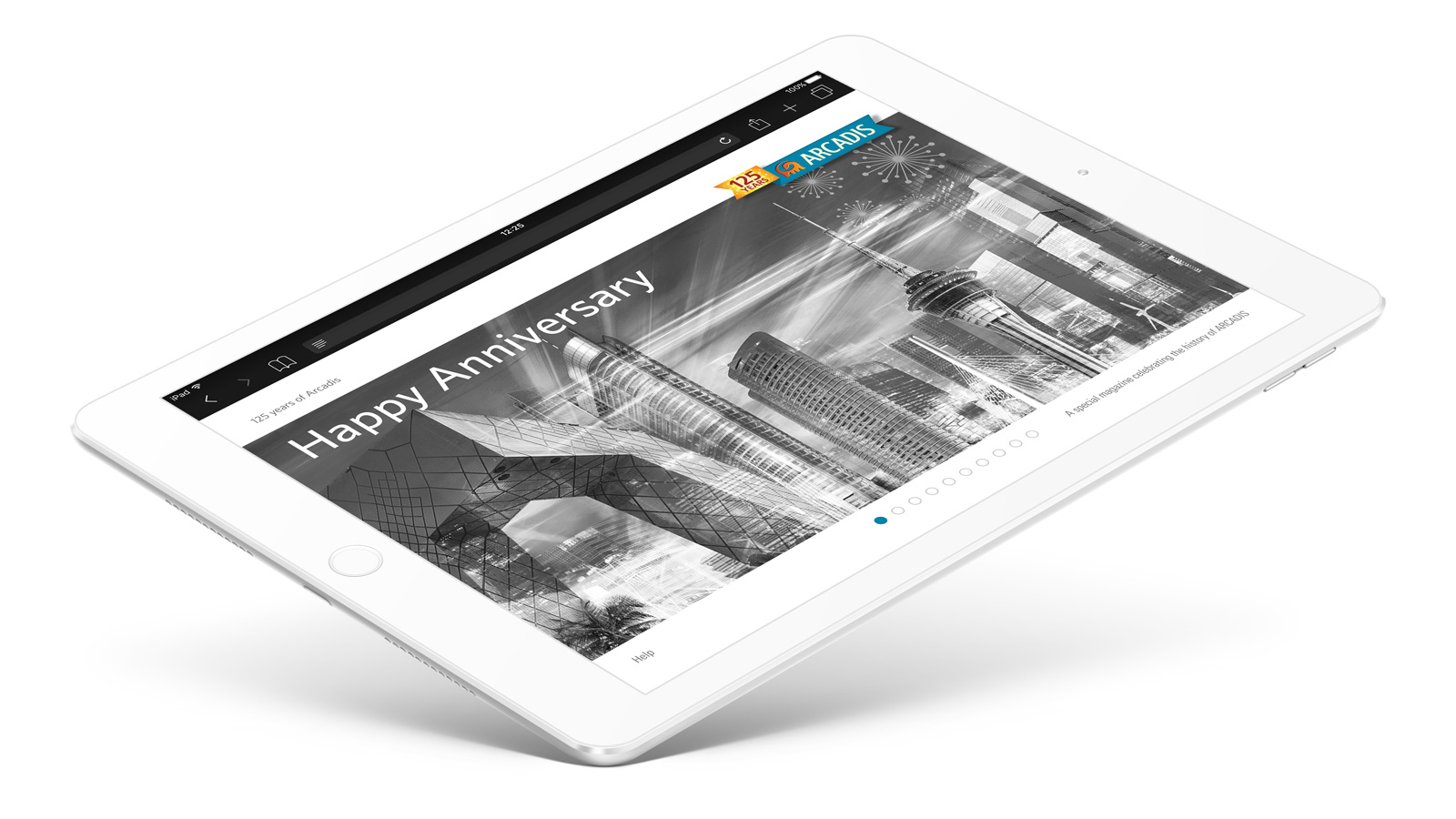 With over 20.000 people across 70 countries, the 125th anniversary of Arcadis provided a great opportunity to connect the global Arcadis community. Engaging Arcadians and their sense of pride and belonging as well as celebrating their rich history and innovative future.
"A brilliant end to the 125 year celebrations, this is really a benchmark in modern media communications. Well done to your team."

Neil McArthur, CEO ARCADIS
We don't mind a challenge
To further engagement and tickle the Arcidians competitive side we developed a set of challenges. A sporting challlenge where teams could pledge how many kilometres they would run. An online served as a community score board to compare results. A score board that eventually showed an overall result of 1.029.983 km. Far out-reaching the goal of 250.000 km. Showing Arcadis to be one sporty company.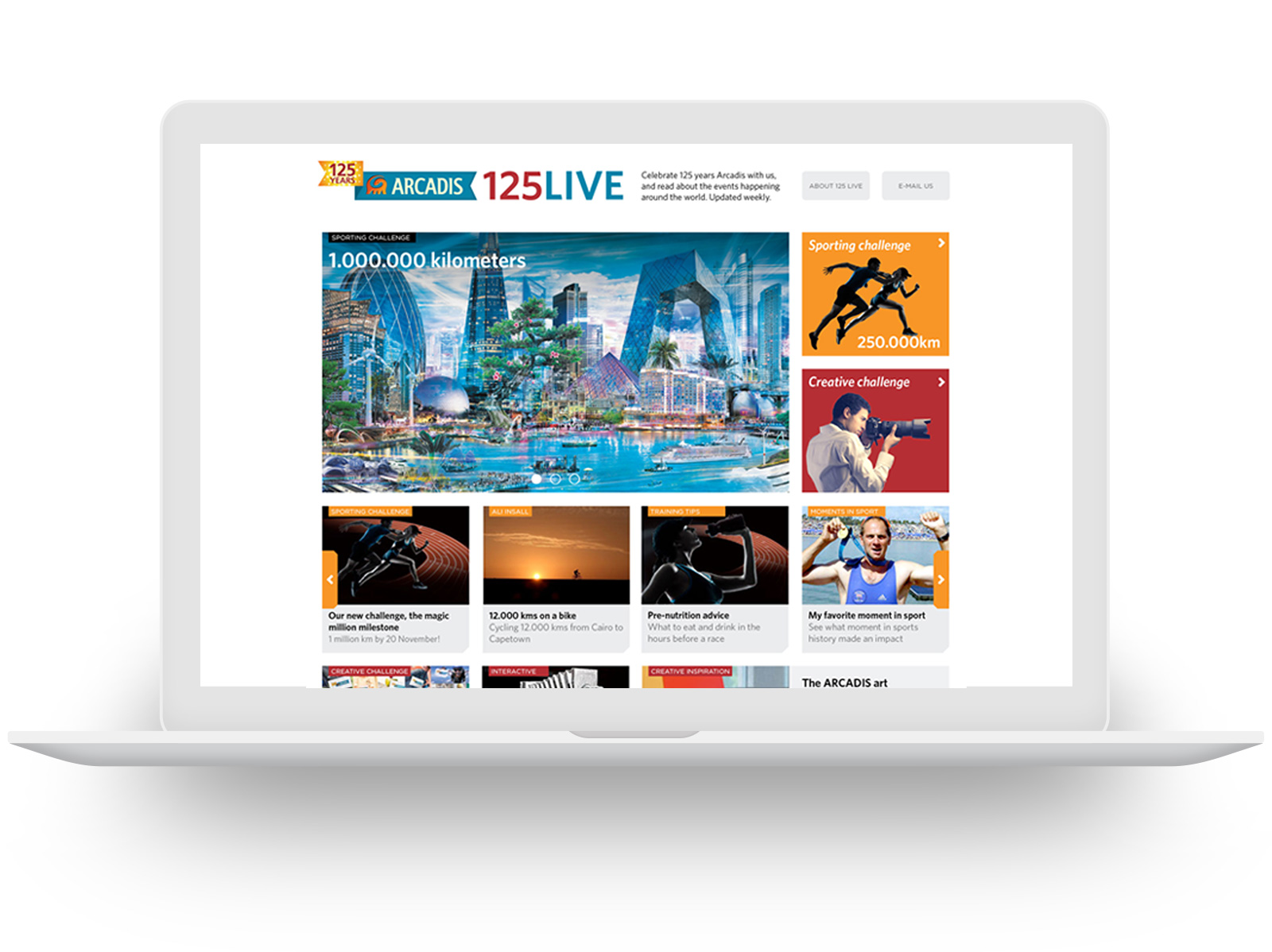 For the artistically inclined the creative challenge was a popular alternative with 2.100 submissions of photography and artwork. All uploaded, shared and maintained through the 125 live portal. An incoporated live news feed provided all the information on the whole 125th anniversary. Both the launch and the end of the campaign where accompanied with an online interactive magazine for al Arcadis employees. Giving them the change to tout their achievements once again, at the water cooler.
---
PRODUCT Cross platform digital magazines
USER The global Arcadis community
CLIENT Arcadis
---