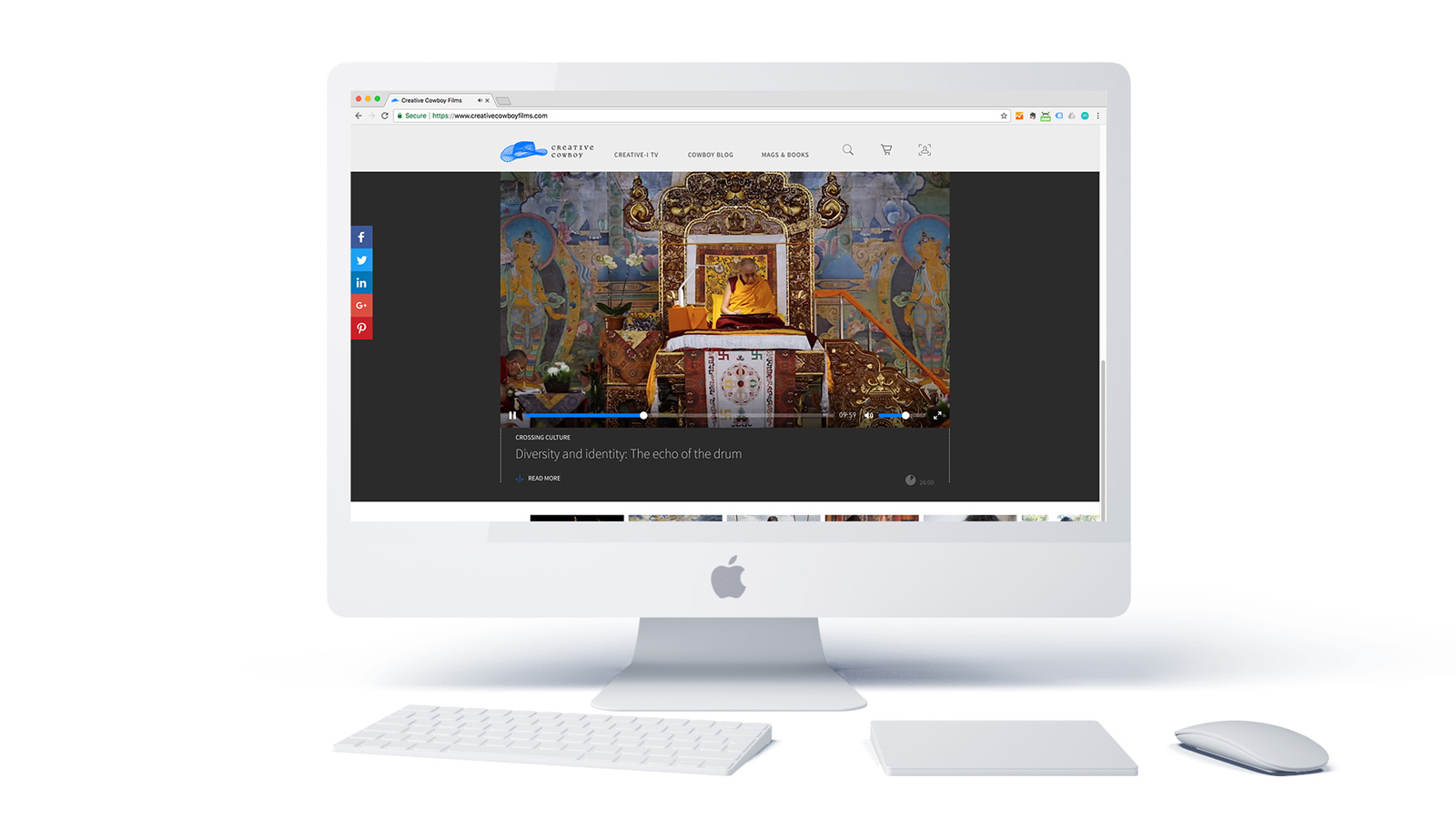 Creative cowboy films, a global new media broadcaster in film and publishing, with viewers around the globe, make documentaries and publish blogs, e-books and e-magazines about art and culture and nature. They work in some of the remotest places on earth and with some of the world's most significant artists. Their website is the core of their business.
The creative cowboy brand
Creative cowboys love making documentaries. Over the years we've worked with creative cowboy to help them adapt to new ways of viewing video content, starting with an online shop with physical DVDs back in 2005, to where we are today: Content can be consumed online, anywhere, anytime. In 2015 we did a complete redesign on the UI and the functionality, further finetuning the subscription and payment funnel and optimisations for mobile.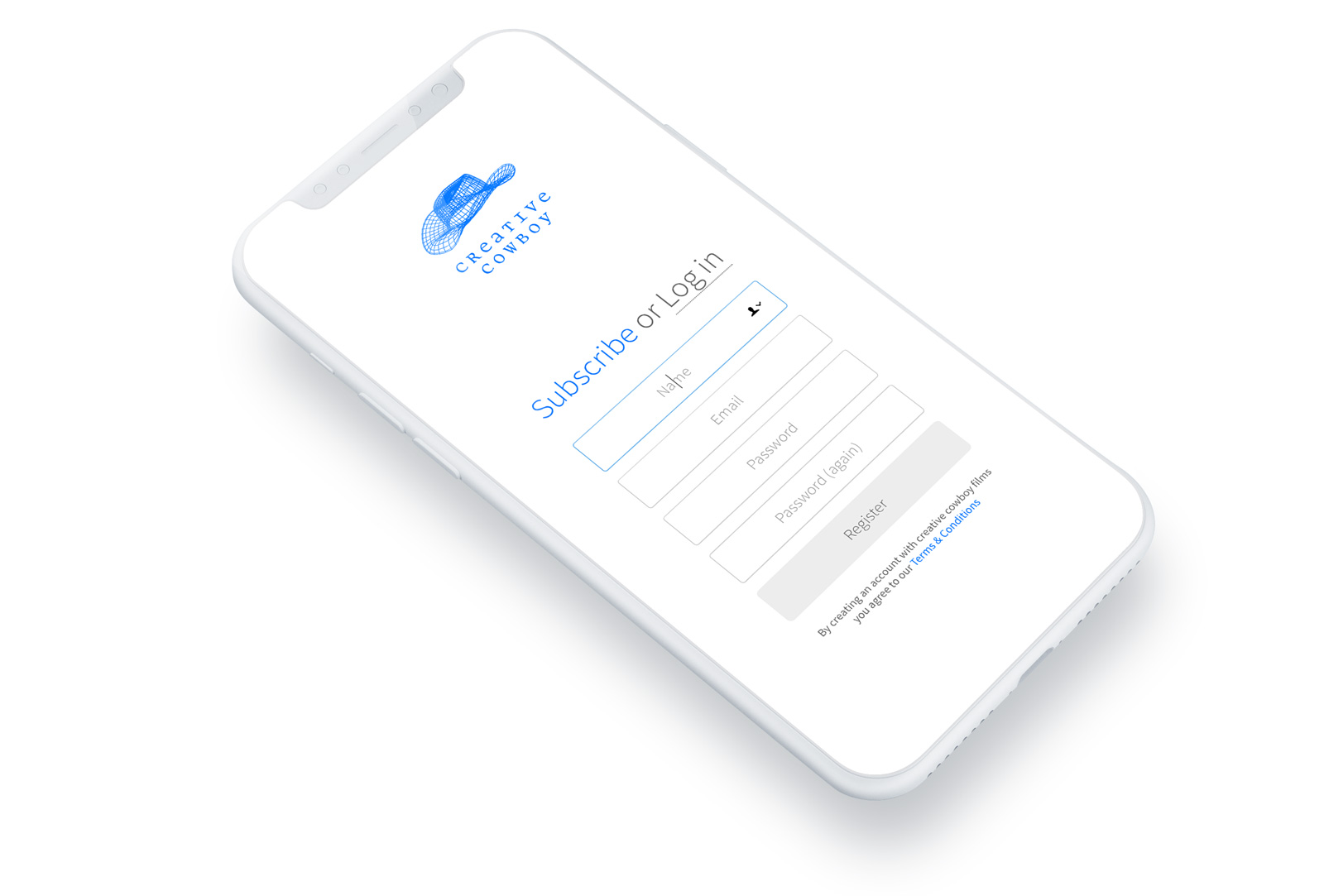 Streaming high quality video on demand, as well as giving users access to unlimted viewing through a subscription model is now the focus of the creative cowboy films website. The CMS is clean, fast and userfriendly, with a live editing mode for finetuning articles once they've been loaded.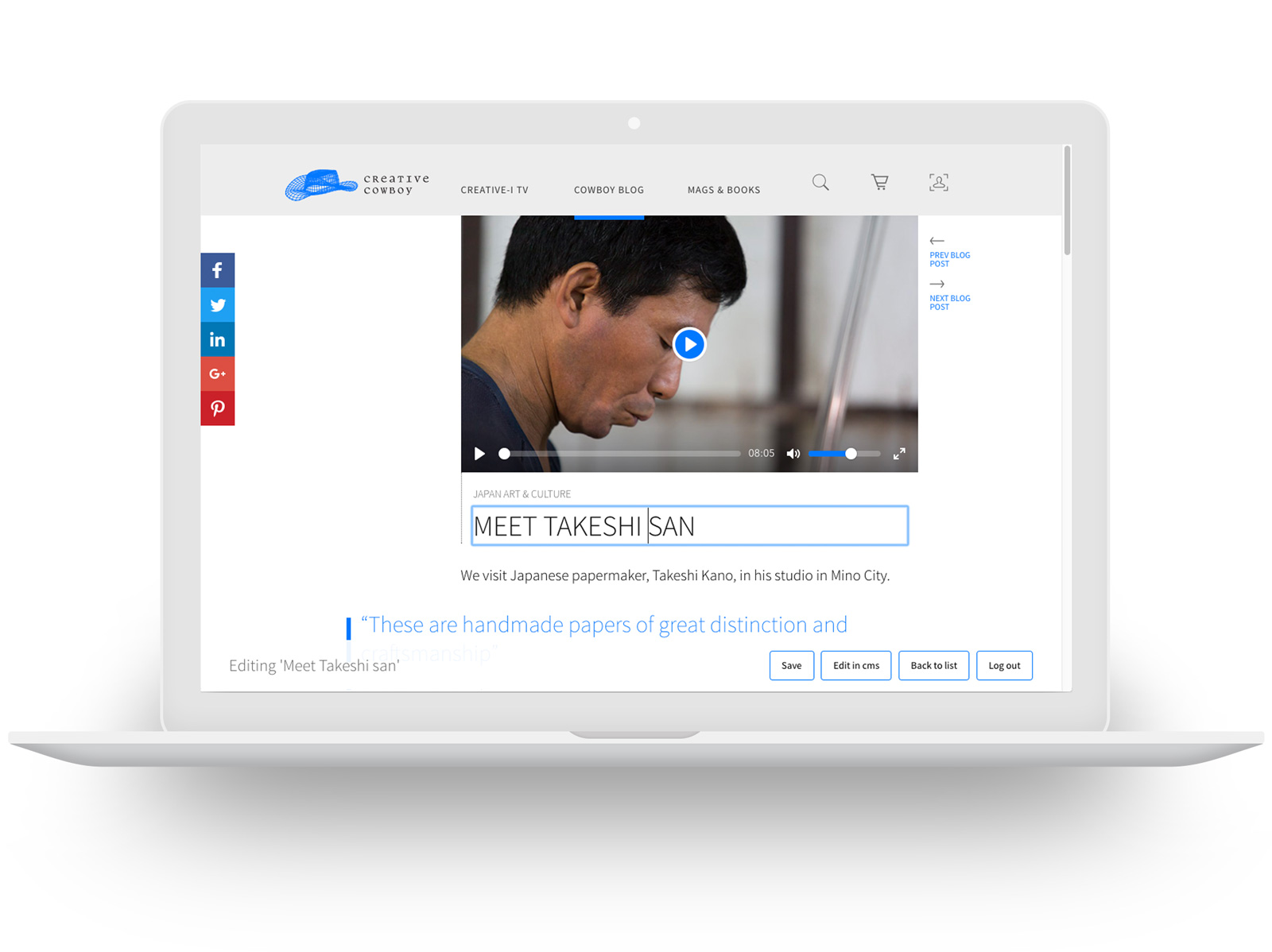 TMRW has worked on various design iterations over the years, refining the UI and creating a custom solution running on Ruby on Rails. The site sports stripe payment integration for subscription models as well as physical purchases. The custom RoR built CMS has a live edit mode for managing content, as well as managing subscribers and one off customers.
Creative-i magazine
TMRW has collaborated with creative cowboy on a series of digital magazines. Along with documentaries and blogposts, these magazines often focus on a single issue, in this case the Bangladesh issue.
http://magazine.creativecowboyfilms.com/
---
PRODUCT Identity / Media
USER Online streaming cultural community
CLIENT Creative Cowboy films
COLLABORATION Sprigs media
---