Located in the busy, buzzin, and historic neighbourhood 'De Pijp' in Amsterdam, restaurant Floreyn is a unique new restaurant among the many. Their chefs offer a new and inviting take on the cuisine from yesteryear.
Together with collaborating partners STUDIOSPACIOUS, TMRW set out to catch the essence of dining in a luxurious enviroment complementing the historical menu without touching on the cliches of it's context.
In the Netherlands, we tend to suffer from a minority complex when it comes to local cuisine. We have trouble stretching our imagination beyond meatballs and mashed potatoes.

Collaborating partners Coen Smit and Freddy Koelemeijer of STUDIOSPACIOUS
The high end dishes served at Floreyn are translated in sophistocated brand and interiour design concept. However, the premise of high-end Dutch cuisine is sometime countered with tong-in-cheek details. An artwork of 'drowned' bikes on the wall, golden NAP (Dutch water level) indicators that show the guests cassualy dingin below sea-level, and Delft blue tiled logo behind the bar echoe the Dutch cultural habit of self-mockery. Much of the old interior is rescued and repurposed. Reupholsterd couches give a 'polder' lanscape look. A look that is referenced in the felt ceiling. Recoated tabletops mimick the restaurant's logo.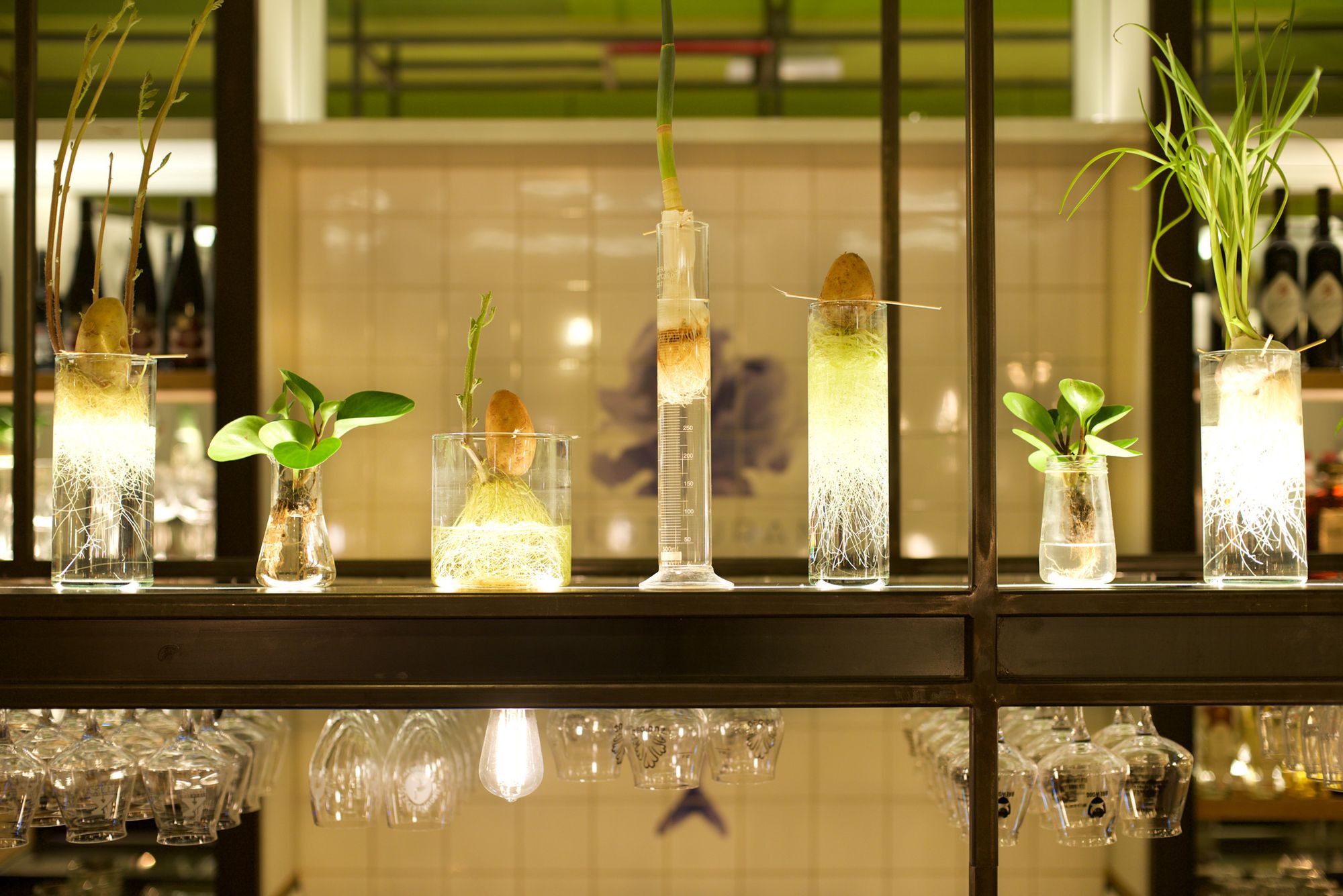 The glass jars filled with vegetables are an representation of the chef Jaspers' scientific and experimental approach to cooking. His focus and passion for working with food are to good to be hidden in a kitchen alone. So we stuck a camera in his face and put him in the opening page of the Restaurant Floreyn website.
| | |
| --- | --- |
| Product | Artwork + Branding + Concept |
| Account | Restaurant Floreyn |
| With | Studio Spacious |
---