Located in the busy, buzzin, and restaurant-dense neighbourhood 'De Pijp' in Amsterdam, restaurant Floreyn stands out by offering a unique dinner experience to locals and visitors alike. Its chefs offer a new and inviting take on the cuisine from yesteryear.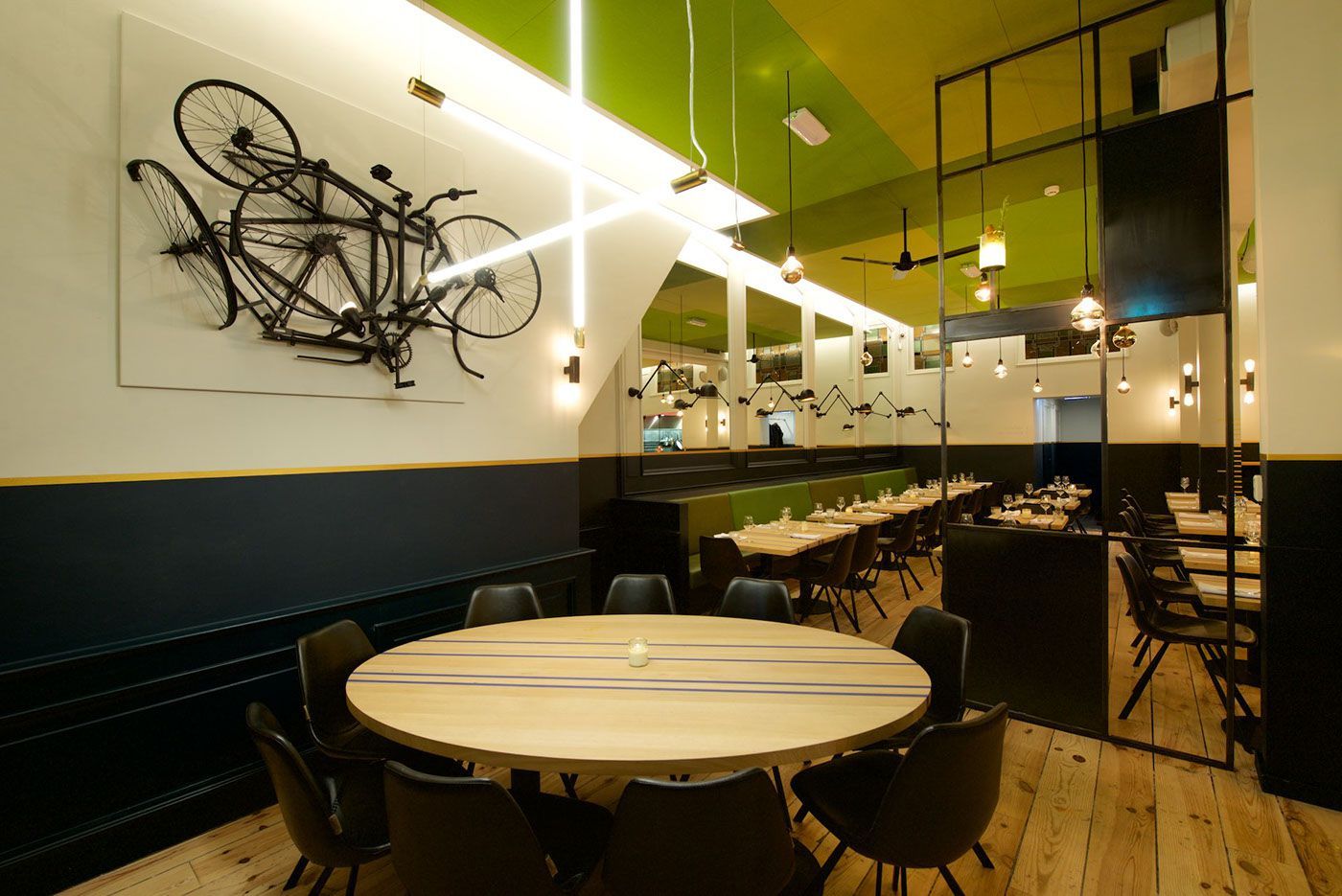 In collaboration with partners STUDIOSPACIOUS, TMRW set out to distill the essence of dining in a luxurious environment – complementing the historical menu without touching on the clichés that are so often associated with it.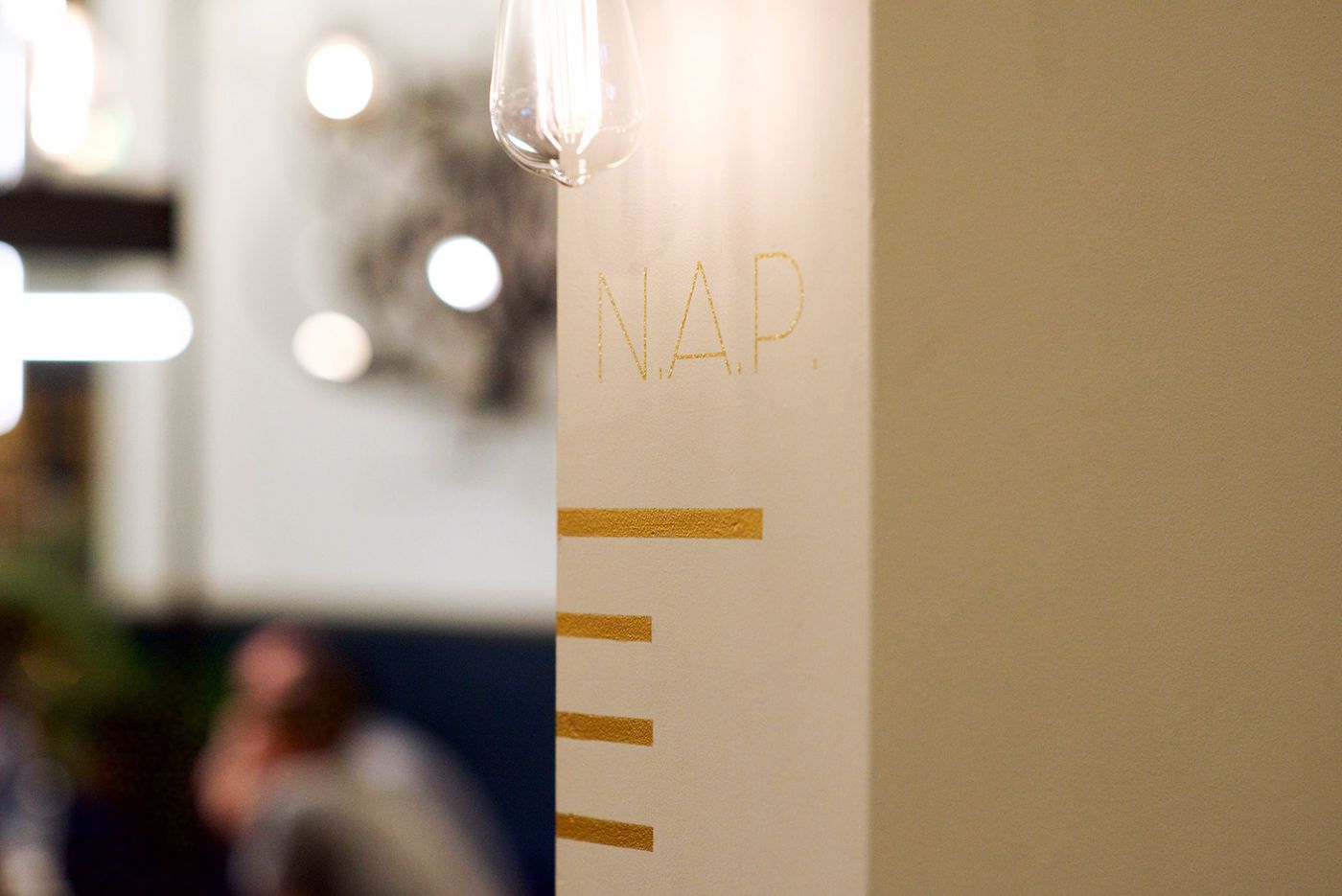 The high-end dishes served at Floreyn are translated to a sophisticated brand and interior design concept. However, the premise of high-end Dutch cuisine can sometimes be countered with tongue-in-cheek details. Staying true to the Dutch cultural habit of self-mockery, the restaurant contains an artwork of 'drowned' bikes on the wall, golden NAP indicators that show both the normal Dutch water level and the fact that restaurant guests are casually dining below sea level, as well as a traditional Delft blue tiled logo behind the bar.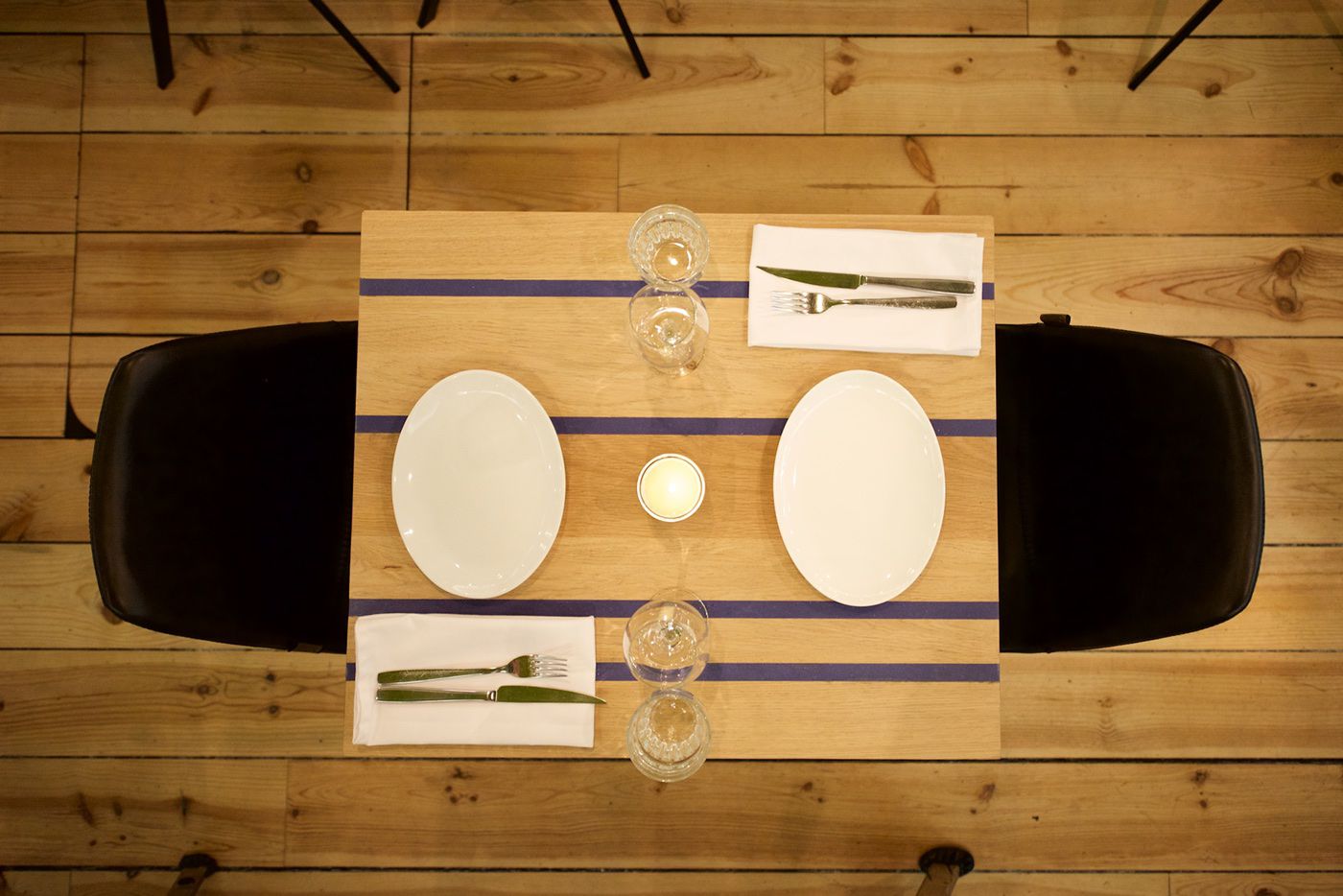 Much of the old interior is rescued and repurposed. Reupholstered couches give a 'polder' landscape look: a look that is referenced in the felt ceiling. Recoated tabletops mimic the restaurant's logo.
The glass jars filled with vegetables are a representation of chef Jasper's scientific and experimental approach to cooking. His focus and passion in working with food are too good to stay hidden behind the doors of the kitchen. So we stuck a camera in his face and placed him on the landing page of the Restaurant Floreyn website.
---
---